Founded during the Tempo Era (around 1850), a tea wholesaler based out of Uji, Kyoto, has dedicated exclusively to the tea industry.
We proundly introduce our company and its long history below.
CORPORATE PHILOSOPHY
Management Policy
We will continue to meet the requirements of the existing customers, and all employees will work together to take on the challenge of gaining new customers for the future.
Our company values tradition and craftsmanship, and aims to improve product quality and manufacturing capacity by introducing equipment in line with the new era.
Provide products that offer safety and peace of mind in accordance with the food safety management system.
GREETINGS FROM THE CHAIRPERSON
We at Hotta Katsutaro Shoten Co., Ltd. love Uji, Kyoto, a place blessed with abundant nature, and have been engaged in the tea industry here for 4 generations, constantly challenging limitless possibilities.
We acquire information that meets the needs of the times and the requests of our customers and combine the latest technology with the skills of our artisans who have inherited the history and traditions of Uji, Kyoto to fulfill our commitment to supply green tea that will delight our customers, while working to reduce costs benefitting our customers, so that we may prosper together.
Our company has always given importance to "safety" of food products. We offer green tea that is ""safe and reliable"" based on scientific analysis data in addition to a traceability system. We also supply organically grown tea as a pioneer in the Japanese tea industry. Our aim is to produce high quality green tea using our knowledge and experience of working with tea growers, and are equipped with facilities that meet stringent global standards. While our main focus is on tea growers in Uji, Kyoto, we have a particularly close association with farmers in tea-producing regions and with people in the tea industry throughout Japan, through our unique distribution network and personal connections that have been passed down in our company for generations.
Hotta Katsutaro Shoten Co., Ltd. inheired the spirit and keep in mind of "profit is from originals and originals was born in good purchase", and we promise to offer products that will delight our customers.
Representative director, Hotta Katsutaro Shoten Co., Ltd.
Masashi Hotta
CORPORATE PROFILE
Founded
Tempo Era (around 1850)
Incorporated
February 17, 1978
Chairperson
Masashi Hotta
Capital
10 million yen
Head office/factory location
41-8, Nabekurayama, Shirakawa, Uji, Kyoto, 611-0022, Japan
Contact
TEL: +81-774-20-8876 FAX: +81-774-22-1604
Business hours
Monday to Friday 8:30 a.m. to 5:30 p.m.
Closed:Sundays, national holidays and Saturdays (according to our company calendar)
Business details
The tea industry(Matcha and green tea)
Number of employees
Approximately 50
Banks
MUFG Bank, Ltd., Mizuho Bank, Resona Bank, Bank of Kyoto, Kyoto Chuo Shinkin Bank, Nanto Bank, Shiga Bank, Kyoto Shinkin Bank
Main Customers
Famous tea stores, tea wholesalers, food manufacturers, cafes, and trading companies across Japan
Affiliations
JA ZEN-NOH designated bidder for Kyoto Prefecture, Kyoto Prefecture Tea Cooperative Association, Japan Organic & Natural Foods Association, Kyoto Prefecture Tea Industry Federation Youth Organization, Kyoto Midori Association, Kyoto Chamber of Commerce and Industry, Uji City Tourist Public Interest Incorporated Association
ACCESS TO HEAD OFFICE AND FACTORY
41-8, Nabekurayama, Shirakawa, Uji, Kyoto, 611-0022, Japan
● About 8 minutes by car from the nearest station Uji on the JR Nara Line.
● Board the Kyoto Keihan bus, Tachiba Line 180 (bound for Ichu-mae) from JR Uji Station or Keihan Uji Station, and get off at the ""Shirakawa Toge"" stop.
COMPANY HISTORY
Tempo Era
Founded (circa 1830-1844)
1978
Incorporation of Hotta Katsutaro Shoten Co., Ltd.
1990
Construction of Factory 1
1994
Construction of Factory 2, Construction of freezer, Construction of Factory 3 (Careful selection processing line)
2000
Obtained Organic JAS JONA certification
2002
Introduction of sachet packaging (production line)
2010
Construction of a new head office plant with state-of-the-art hygiene equipment
Matcha pulverizer based on our unique specification introduced
Obtained organic NOP (U.S. Organic Certification)
2018
Millstone introduced
New dedicated freezer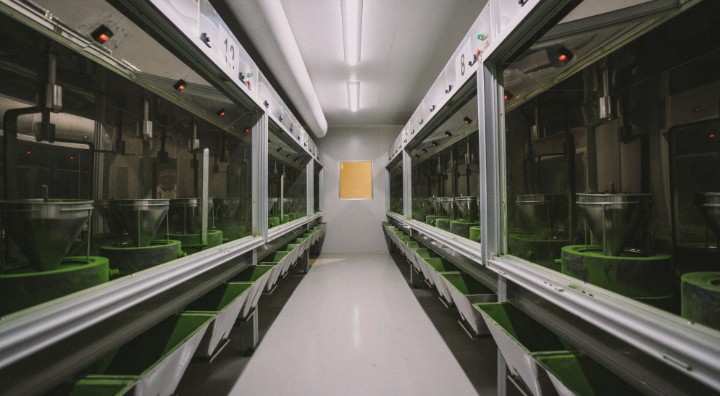 2019
Obtained FSSC22000 certification
2020
Powdered tea filler introduced
2021
Introduction of foreign substance removal device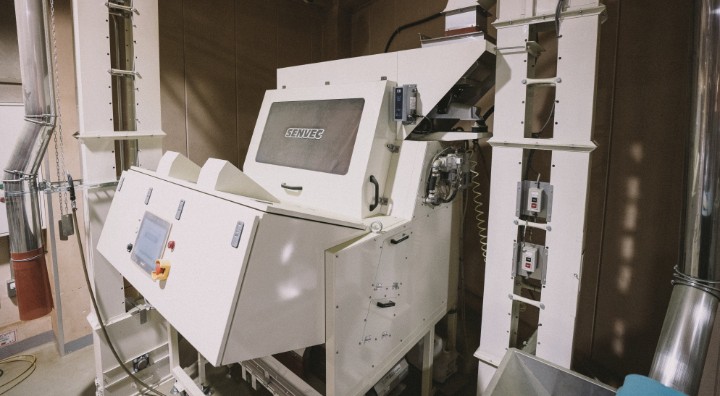 HISTORY
History of Hotta Katsutaro Shoten
The Hotta family has been a samurai family for generations since the Edo period, and Hotta Yoshiteru Saemon was a samurai who was appointed to the position of Shugoshoku (Military Commissioner) of Yodo Castle in Kyoto.
As the era of the samurai came to an end and the Meiji Era (1868-1912) dawned, Hotta Kisaburo, who continued the samurai lineage, became a "tea leaf broker" and founded our business.
Among the tea leaf brokers, the second generation, Hotta Kazuo, was deeply trusted by many long-established tea wholesalers.
Among the hundreds of "tea leaf brokers", Kazuo was regarded as a pioneer in the field because of his excellent judgement of tea leaves, keen sensitivity and humanity.
Hotta Kazuo worked mainly in Uji, Kyoto and significantly contributed to the development of the Uji tea industry by purchasing local Uji green tea at the request of long-established wholesalers.
When Hotta Kazuo unfortunately passed away in an unexpected accident, all the long-established wholesalers jointly organized a memorial service, which shows the extent of the trust they had in him.
President Hotta Katsutaro, the third generation, foresaw the future of the tea industry and the trends of the times, and promptly quit working as a ""tea leaf broker"". In 1978, he established his company (processing and sales company), Hotta Katsutaro Shoten Co., Ltd., that purchased tea leaves from tea growers.
Thus, our long history, traditions, and founding spirit permeate to our employees, and the entire company works as one in striving for excellence every day.